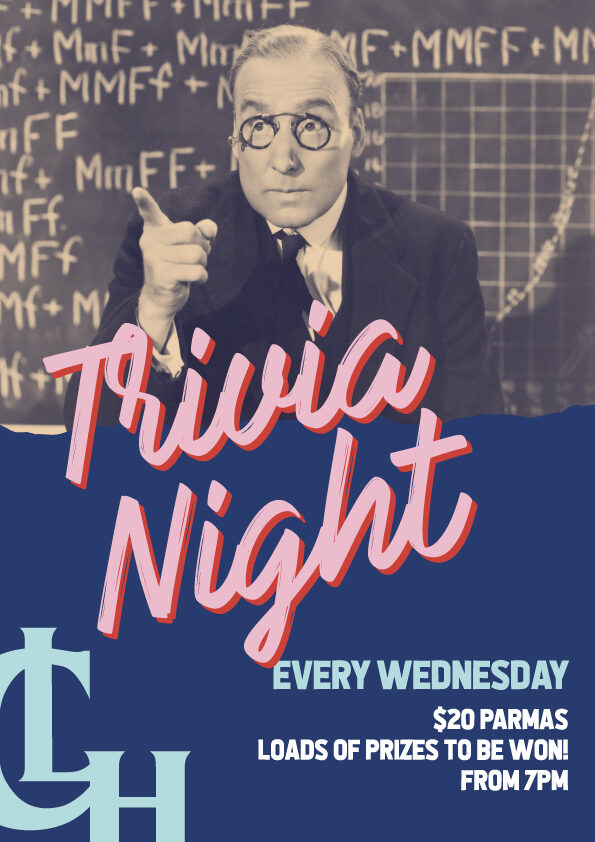 Trivia Night
Every Wednesday
Join us every Wednesday from 7pm for an evening of brain-teasing fun with our weekly trivia.
Test your knowledge against your mates and compete for prizes!
1st place: $100
2nd place: $50
3rd place: $25
And why not make it a complete evening out? Take advantage of Wednesday Parma Night and enjoy a delicious $20 parma while you play.